We make beautifully detailed, solid oak keepsakes – Each one as perfectly unique as your baby
At the Handprint Carving Company we combine traditional woodworking with the latest technologies to produce an exquisitely detailed rendering of your baby's hand or foot.
Going beyond the typical  2D hand and footprint impressions, our handcrafted 3D carvings provide a tactile and totally personalised piece that will take pride of place on any wall, mantelpiece or desk.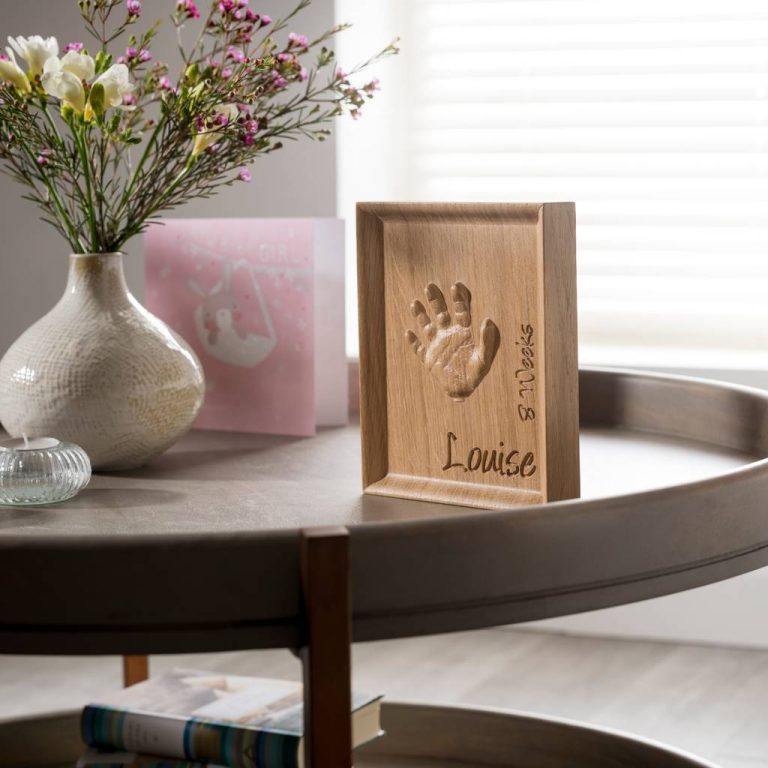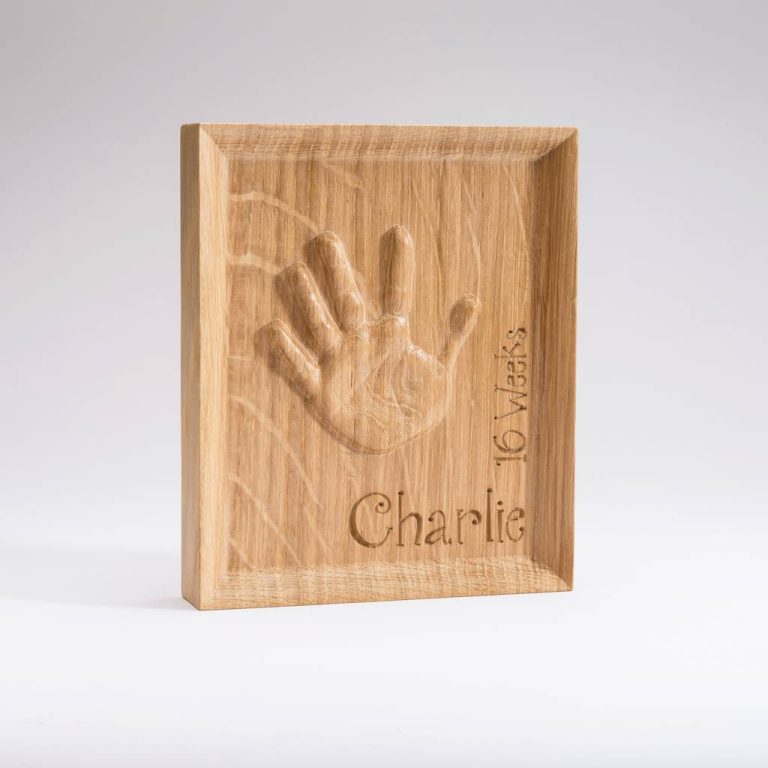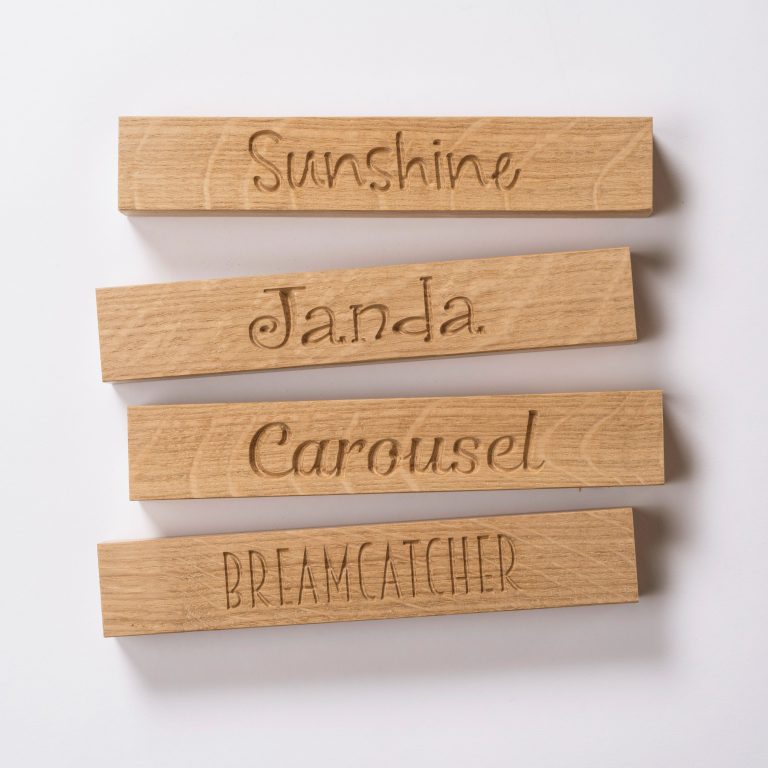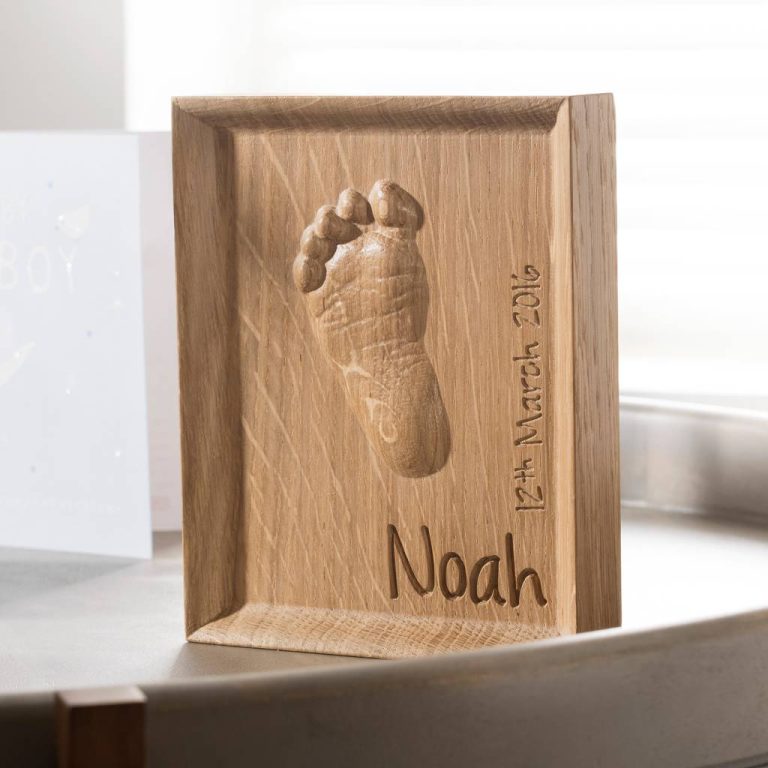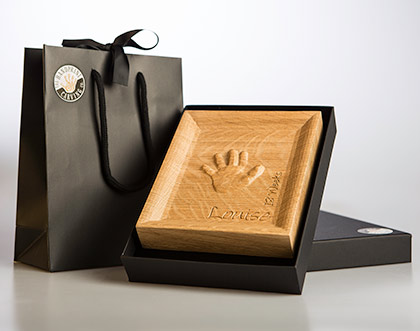 Our solid Oak 'Postcard' showcases a raised hand or footprint of a child age 0-4 years old alongside two inscriptions: their name and birthdate.
Choose between four engraving styles, carved along the bottom edge of the frame. The age/date inscription is engraved at 90 degrees.  
Our unique 'Postcard' has been designed to be hung or freestanding and is beautifully packaged in a luxury presentation box, making it an ideal gift. 
Dimensions:
H: 180 W: 150 D: 30mm
Price
£99.00
Free UK Delivery
Your child's hand and footprints are carved into solid oak in exquisite detail leaving wonderfully tactile raised prints.
Two further pieces of oak are included to record a name and date or age of your choosing.
Personalise your ladder further by choosing from four engraving fonts, two types of rope and between four choices of 3-colour twine. The back of the piece has a black baize covering to protect your wall.
Designed for the prints of children 2 aged years and under.
Dimensions:
H: 385 W: 190 D: 30mm
Price
£198.00
Free UK Delivery
Made in Warwickshire by Pete & Holly
We are a family business working from our workshop in rural Warwickshire.
Utilising Pete's background as a classical guitar maker and modern 3D modelling technologies, we created our first carved baby handprints for our own children – born not long after Holly said 'goodnight' to 'In the Night Garden' in which she played Tombliboo-OO.
Soon, what started as a wish to create a lasting reminder of how small our little ones really were, evolved into the 'Postcard' and the 'Ladder'. We're so proud they now sit on shelves, tables and mantelpieces across the country – and around the world.
Every one of our carvings is crafted with the same level of care and detail as that first piece, and makes a perfect gift for any new parents, grandparents or friends which only grow more precious over time.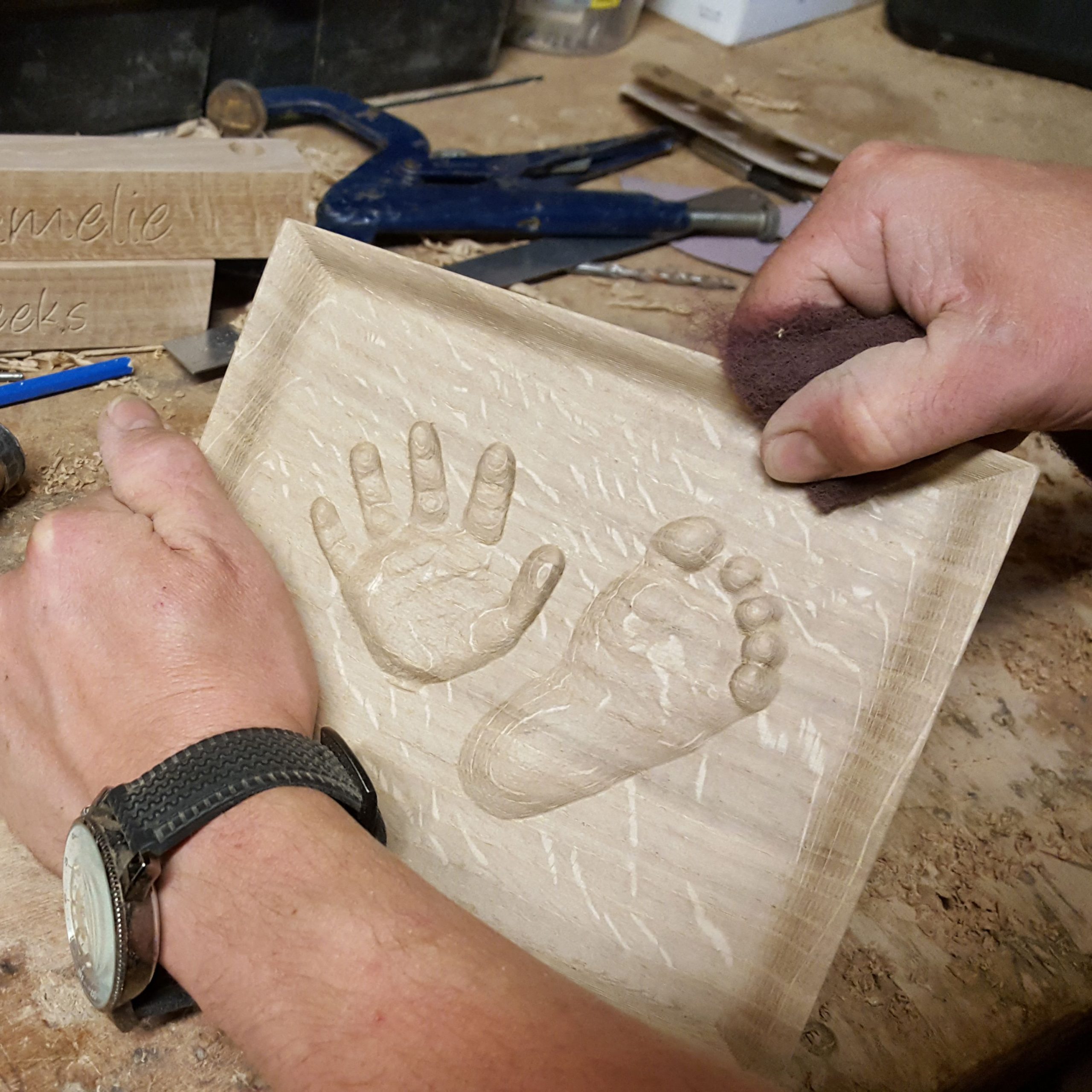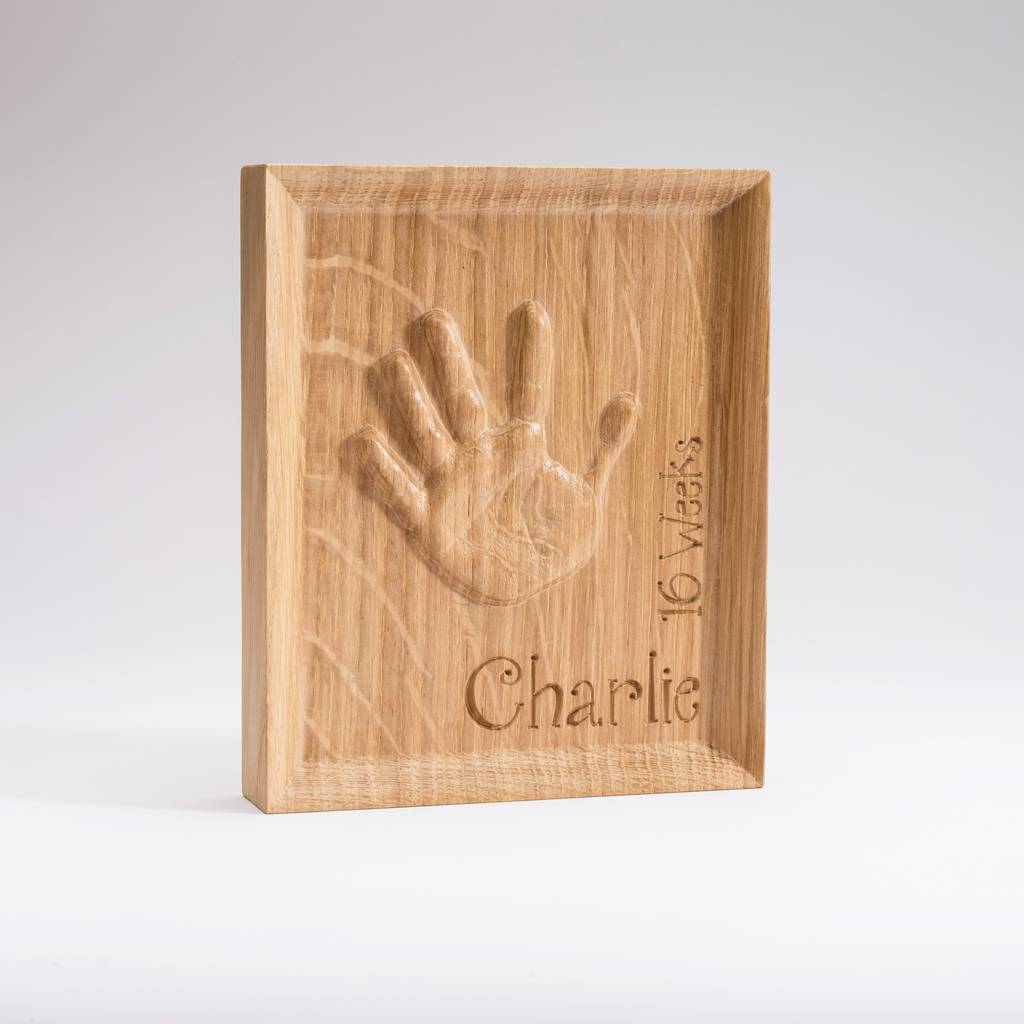 "Amazing, amazing, amazing! Thank you for accommodating my questions and requests for this special gift. The gift arrived bang on time and was presented in the most perfect way. Thank you dear Pete for everything. Just magnificent!"
Carole, Leicestershire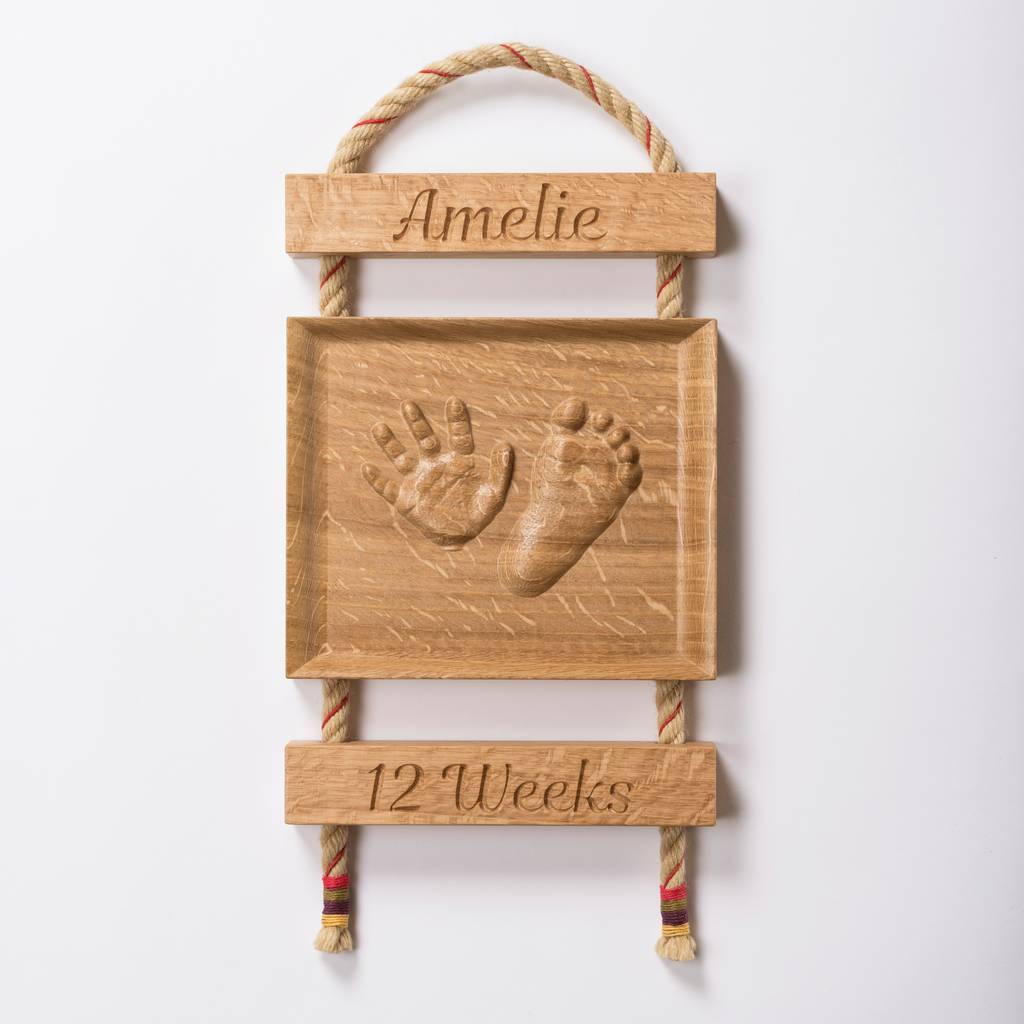 "The level of customer service is second to none and the final product is just beautiful"
Natalie, Cambridge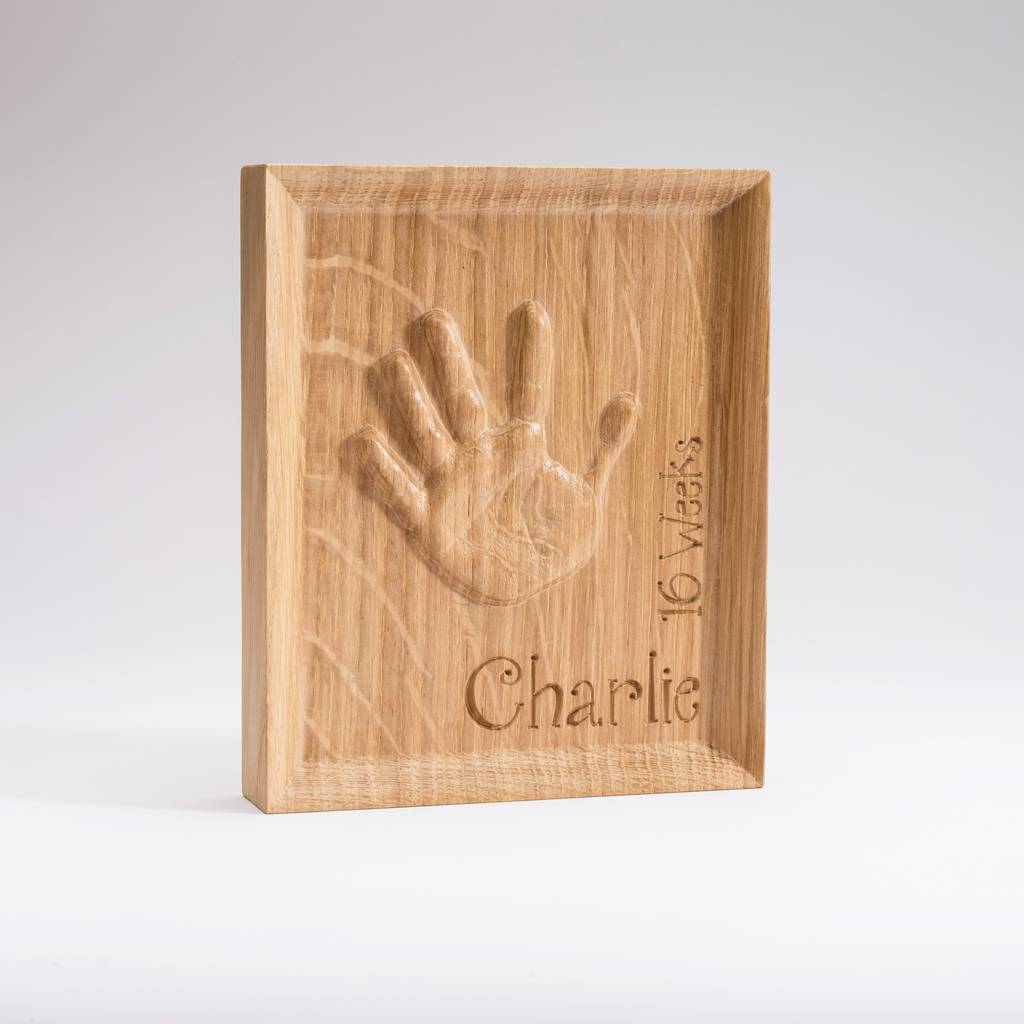 "Customer service was impeccable, questions answered quickly and politely. Overwhelmed with the final piece, such a beautiful keepsake. The detail in the carving is incredible and will only get more precious with age"
Jack, London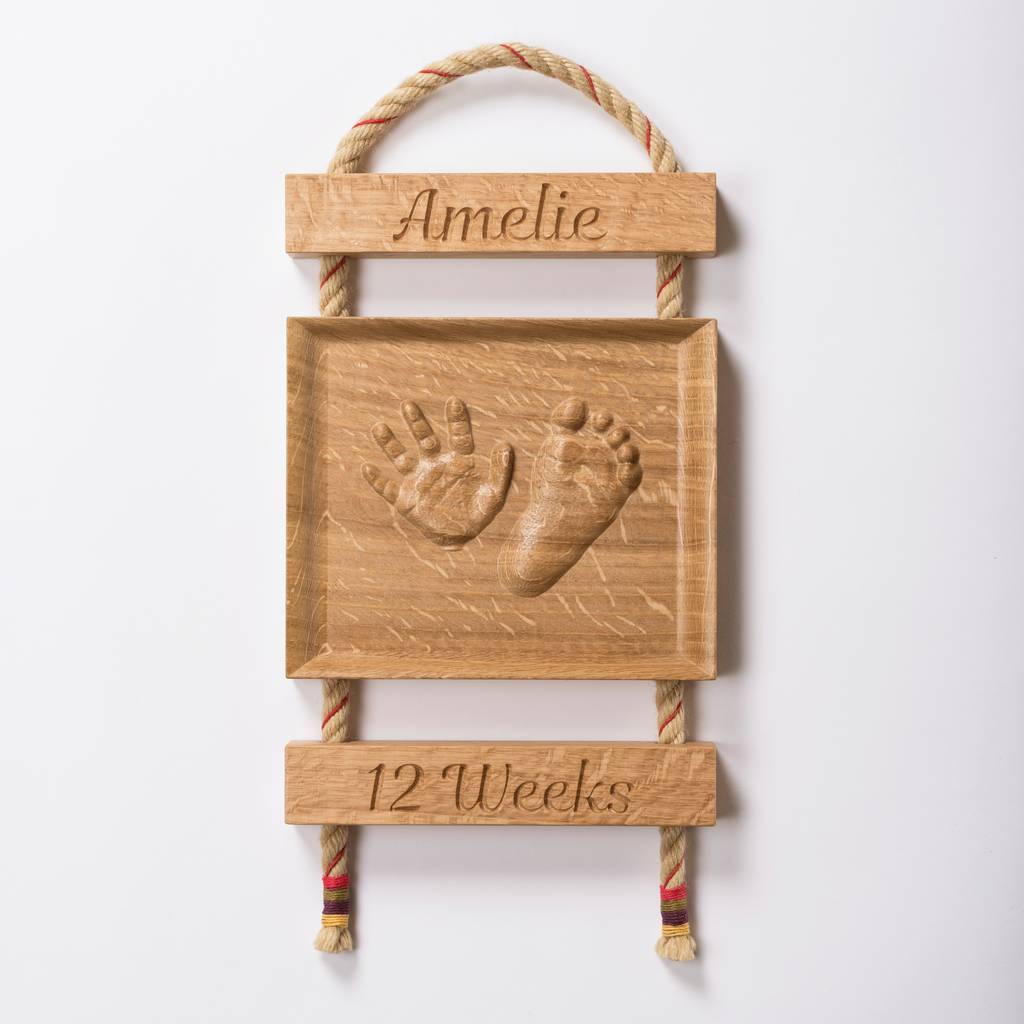 "An absolutely beautiful keepsake. I know that my children will love them and want to keep them throughout their adulthood. It's something that really will last forever! Fantastic service and easy to do too"
Maria, Nottingham
Welcome to our brand new website!
Here at Handprint Carving HQ we have been really busy creating keepsakes for new customers since our appearance on The Parenting Hell podcast, a few weeks ago…